← Back to Press
Ignite launches $150M-backed accelerator program for innovative Web 3 projects
Ignite announces the launch of Ignite Accelerator, backed by an initial fund of $150M and involving 11 leading investment partners.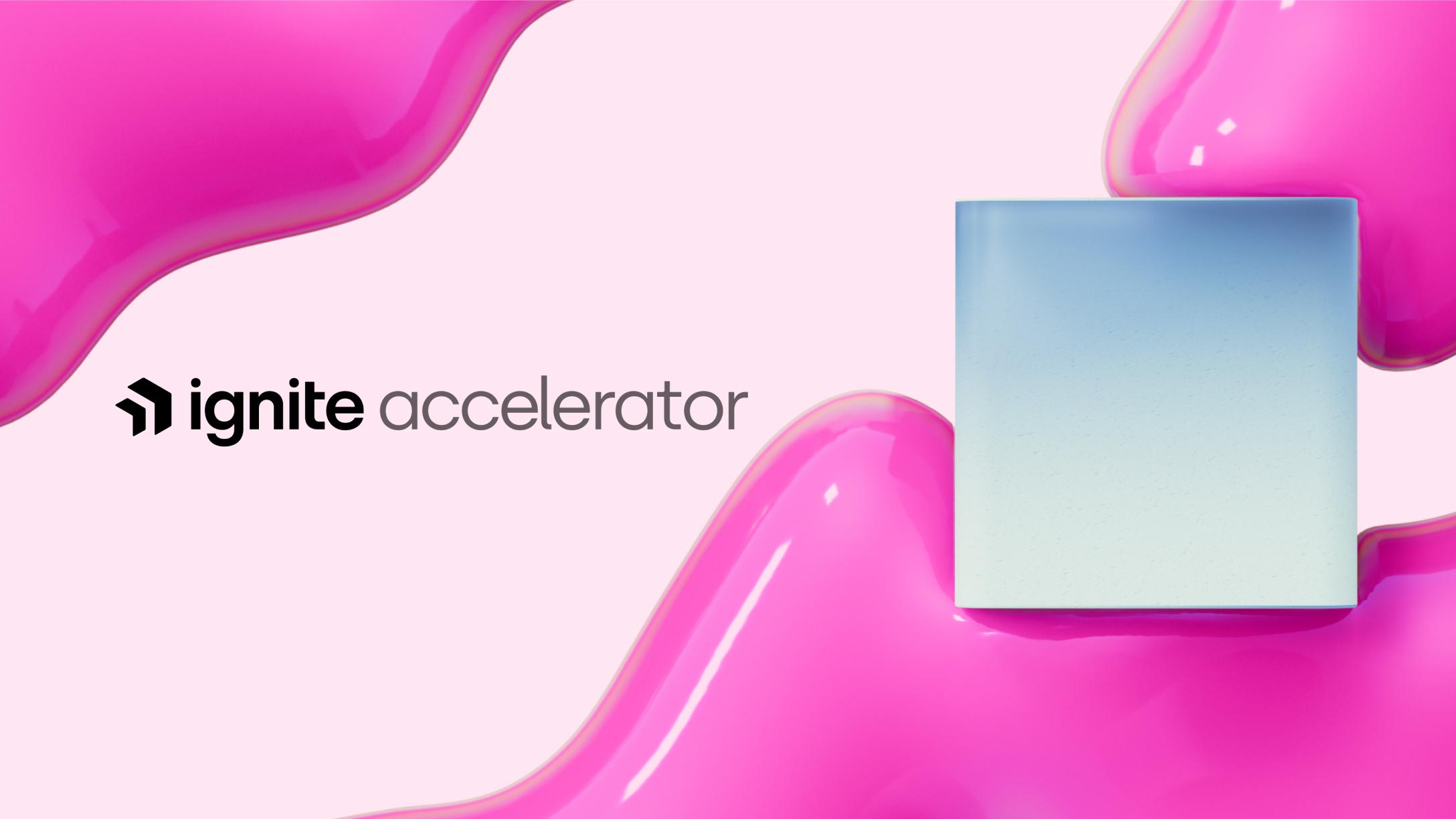 Las Vegas (NV) and Berlin (Germany), 12 April, 2022:
Today, Ignite (formerly Tendermint), the leading developer of innovative tools for Web 3, announces the launch of Ignite Accelerator. The initiative will support and expand the next wave of revolutionary early-stage startups in Web 3. Ignite Accelerator will focus on the multichain ecosystem, involving eleven leading investment partners, with a total initial fund of $150M.
The initial group of strategic partners are Alameda Research, Kucoin Ventures, OKX Blockdream Ventures, Hashkey Capital, Chorus One, Figment, Chainlayer, Strangelove Ventures, Forbole, Everstake and Galileo. Alongside capital investment, they will also provide practical guidance to the program's participants, leveraging their expertise in accompanying Web 3 projects.
Ignite Accelerator is aimed to provide support for early-stage projects that have already initiated development, and speed up their time to market. There is currently a major gap for new interoperability projects to gain technical and business expertise, resulting in a slower time to market and up to several years of stagnated growth. This critical barrier to progress limits the potential of promising projects that can make a major impact in solving real-world challenges.
Peng Zhong, CEO of Ignite asserts, "There have been astounding ideas in the development of decentralized solutions, much to the benefit of the wider community, leading us to rethink what innovation is. We are focused on driving accessibility in this space and empowering developers to achieve more. Ignite Accelerator ensures that individuals who would like to be part of building an open and decentralized global future are set up for success. This is an integral and necessary step for us as leaders who are accelerating the world's transition to a more transparent and equitable future."
Sane Lebrun, Chief Growth Officer of Ignite states, "We are proud to establish a key driver of strategic growth to the Web 3 ecosystem at large, alongside exceptional like-minded partners. As best-in-class investors, they share our vision and hold valuable experience in partnering closely with entrepreneurs and developers. We have a strong track record in incubating ambitious blockchain projects so our accelerator program is an essential extension, allowing us to scale our efforts in fostering innovation in the blockchain industry."
With Ignite Accelerator, participants can benefit from capital and expert resources including hands-on guidance in key areas like blockchain development, marketing, PR and tokenomics, to accelerate their development cycle and maximize their success at launch.
The program will support up to 20 projects a year, with two cohorts annually. Each cohort participation will run for six months and be focused on helping participating projects reach successful mainnet launch within 12 months.
Applications to Ignite Accelerator are now open for the first cohort targeted to commence in June 2022. Interested applicants are invited to view the eligibility criteria and other details here: ignite.com/accelerator.
This new initiative is the third pillar of Ignite's offering for blockchain developers. Alongside the existing pillars of Ignite Ventures (formerly Tendermint Ventures), launched a year ago, and Ignite CLI (formerly Starport), a feature-packed solution for developers to easily build interoperable and sovereign blockchains, Ignite establishes itself as the industry leader with the most comprehensive innovation platform for blockchain developers.
---
About Ignite
Ignite is leading the way in accelerating the world's transition to a decentralized future. Our solutions are developed for individuals, organizations, and global communities to easily build innovative ideas and use decentralized services in their everyday lives. Formerly Tendermint, Ignite holds the legacy as founders of Cosmos, the world's largest cross-chain ecosystem. Together with Ignite, everyone can create meaningful impact for a more transparent and equitable world. For more information, visit ignite.com